Samples from the Probblehem
Read the prologue and the first two chapters of the children's book the probblehem here.
© Ged Duncan 2005
Click on the disc icon at the top left if you wish to save a copy
This is an Adobe Acrobat File. You can get a free download of Adobe Reader here if you do not have it.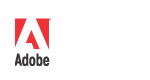 Free Audio Sample
Hear the author read the Prologue to
the probblehem: a puzzling smuggling adventure
This is an mp3 file which can be played on most media players: Windows Media Player, RealPlayer or downloaded to an mp3 device. It has been scanned for viruses.
© Ged Duncan 2005
Tales for Telling - Free ebook
Download a free storytelling ebook, Blythe Spirit, a Tale for Telling featuring a surreal walk across the hills.
Blythe Spirit - Tales for Telling Sample
© Ged Duncan 2003
Created by Fast Ebook compiler. It is a safe executable, virus-free program and needs no additional software. www.fastebook.com
See Tales for Telling for collections of storytelling ebooks